Negotiate competitive terms with our official suppliers
Offer promotional activity and incentives to Members on a national and local basis
Provide member support on all product, pricing and supplier queries
Communicate supplier brand plans and marketing advice
Central Distribution for small, flexible ordering
Offer central payment facility
Organise annual Trade Show event
Corporate Day incentives
On-line brochure production for members
Annual retrospective discounts
We are dedicated to working with our Members and Supplier partners to grow their businesses within the group through expert negotiation, comprehensive communication and trading integrity.
We are always looking at new initiatives, new markets and ways to provide members with trading opportunities in difficult circumstances. In particular we have a Central Distribution facility, unique to Confex, which allows members to buy products when they cannot meet the minimum order quantities laid down by suppliers, and to enter new categories.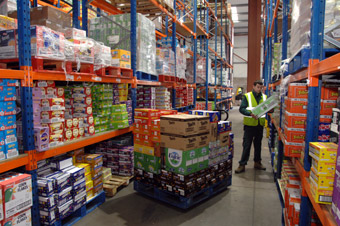 Our mission statement
"To negotiate competitive terms, pricing and promotions with our official suppliers, provide excellent communication of such with high levels of service to the group Members in order that they have the opportunities and tools to grow their businesses in the competitive Wholesale and Cash & Carry market."
CENTRAL DISTRIBUTION
Central Distribution provides wholesalers with the ability to order in smaller quantities than would be possible direct with the Supplier. This helps their cash flow, stock planning and drives their business to greater return. Call 01451 821598 or click the find out more button.